It Begins with absence and desire.
It begins with blood and fear.
It begins with a discovery of witches.

Au commencement étaient l'absence et le désir. Au commencement étaient le sang et la peur. Au commencement était le livre perdu des sortilèges.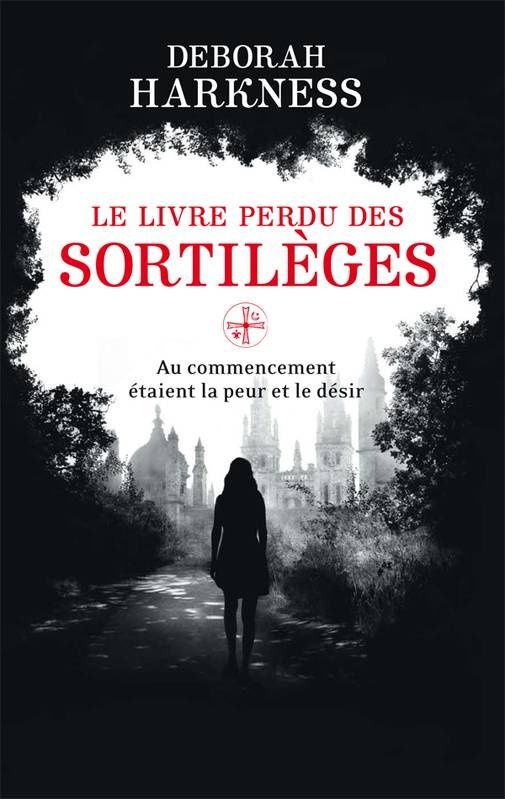 Like I told you, I really love fantasy books. So let me introduce you my favorite book EVER. It's a trilogy, this one is the first tome. I'm pretty sure you will love it. It's like the best book ever , man. When I read it I was like " HOLY FREAKING CRAP... " I was blown away by it. Excellent fiction is not always easy to find.
A richly inventive novel about a centuries-old vampire, a spellbound witch, and the mysterious manuscript that draws them together.

Deep in the stacks of Oxford's Bodleian Library, young scholar Diana Bishop unwittingly calls up a bewitched alchemical manuscript in the course of her research. Descended from an old and distinguished line of witches, Diana wants nothing to do with sorcery; so after a furtive glance and a few notes, she banishes the book to the stacks. But her discovery sets a fantastical underworld stirring, and a horde of daemons, witches, and vampires soon descends upon the library. Diana has stumbled upon a coveted treasure lost for centuries-and she is the only creature who can break its spell.
The All Souls Trilogy follows the story of Diana Bishop, a historian and reluctant witch, as she solves the mystery of Ashmole 782, falls in love with a mysterious vampire named Matthew Clairmont, and learns how powerful it can be to accept who you are.
Warner Brothers Pictures has secured the film rights to the All Souls Trilogy. Work is currently underway to adapt the first book, A Discovery of Witches, for the screen. Denise DiNovi and Alison Greenspan are producing the film. Playwright David Auburn, who has received both a Pulitzer Prize and a Tony Award, has been hired to write the screenplay.
Pour être informé des derniers articles, inscrivez vous :