This is a TRUE story I found. Please read it until the end.
"It's been a while since I've experienced this. This happened in 2007, when I was Ten. My brother Chris was 18 at the time, and had lung cancer. He was growing weaker and weaker, he was coughing so much, and breathing was becoming hard for him. Very hard.

On December 23rd 2007, 2 days before Christmas, I visited him in the Hospital. He was in the hospital because doctors expected him to pass very soon, and they didn't want him at home to die. Me and him acted very friendly towards each other. He acted like he had no cancer, and he was at home again. He laughed, he coughed, but suddenly he began to cry. He looked me right in the eye, and told me these words, the words that still haunt and make me cry to this day:

"Rachel, I need you to know some things. No matter what happens to me, even if I die, I am begging you not to mourn. I want you to continue on with life, and comfort mom and dad, and everybody else. Whatever is in my room, just tell mom and dad to sell everything, and say I said so. And, with all the money that is earned, use it to buy yourself some extra presents. They can make my bedroom into anything they want, as long as you agree. You're their only child now, they will likely listen. Even if I die today, or tomorrow, just keep me in you're heart and mind. I will always be with you, no matter what. It's my time to go,and you're time to live. Be safe of my heart. Even if it stops beating...it will always beat in the sky." And then he carefully hugged me, as tight as he could. I couldn't understand why he said goodbye to me right then, but now I do. I thought he was saying goodbye because he might not get the chance later, but that was only half the reason. On December 25th, 4:08 pm, mom got a call from the hospital...and the person said Chris had died. I cried for hours and hours,but i finally got the control to tell them his commands, and they obeyed.

We made 88 dollars from all his stuff. I didn't use the money, and to this day I still have the 88 dollars in my wallet. I cried for many days,for many hours,but then I remembered he told me not to mourn, so I suddenly felt like I needed to stop. I did stop, and I did comfort everybody else who was mourning. The reason he said goodbye to me on the 23rd was because the doctors told him he had 2 days left to live, and they were right. And, the hospital wouldn't allow him any visitors on Christmas Eve. With five Christmases now passed without him, and a sixth Christmas creeping closer and closer, I felt it was time to share this story. Goodbye,Chris. I will always love you ;("
WRITING DOESN'T ONLY MEAN WRITE A STORY (fantasy, thriller etc) YOU CAN ALSO WRITE WHAT YOU FEEL, WHAT YOU THINK. YOU CAN SHARE EVERYTHING. SO PLEASE, IF ONE DAY YOU FEEL LOST, TAKE A PEN OR GO ON YOUR COMPUTER AND START WRITING. THAT'S THE BEST ADVICE I CAN GIVE YOU.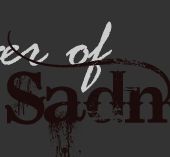 Lover of Sadness - Let your tears flow..
Sadness... It is not something which everyone wants to be a part of. But then again there are some people like me, who are actually fascinated by it. They listen to sad songs, watch sad movies and ...
Pour être informé des derniers articles, inscrivez vous :